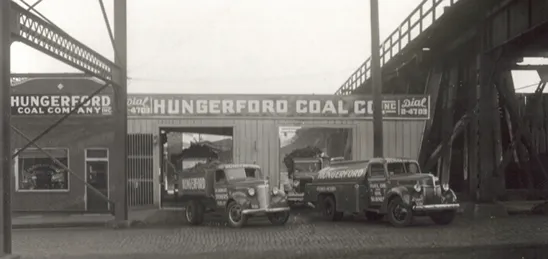 The heart of our successful business is people. For decades, we have been committed to earning your business with honest, dedicated employees and by maintaining the highest degree of professionalism only quality people can provide. Our dedicated employees will work hard for you because we are totally committed to customer service and satisfaction.
History
In 1921, Hungerford was founded by the Hungerford Family. Fair dealings with the people of Richmond, integrity, and quality products and service have been the foundation for our growth and stability for almost 100 years. Good management and competent personnel is your assurance that these two features will constantly be maintained. Friendship and customer satisfaction have meant a great deal to all of us here at Hungerford, and so it will always be in the future.
Friendly Personnel
The service you expect begins with the friendly voices you hear when you call Hungerford. Personal service from our dependable office staff is a guarantee that you will not get the runaround. We're a privately owned family business with people, not machines, who are friendly, courteous and ready to serve.
Safety
Our primary concern at Hungerford is safety. Your heating and air conditioning system will be thoroughly examined for safety. Our drivers and service technicians meet strict safe driving standards. A strict drug policy and a drug free atmosphere are also included in our vitally important safety program.